Additional Global Health Learning Experiences
UCSD Migrant Shelter Clinic Program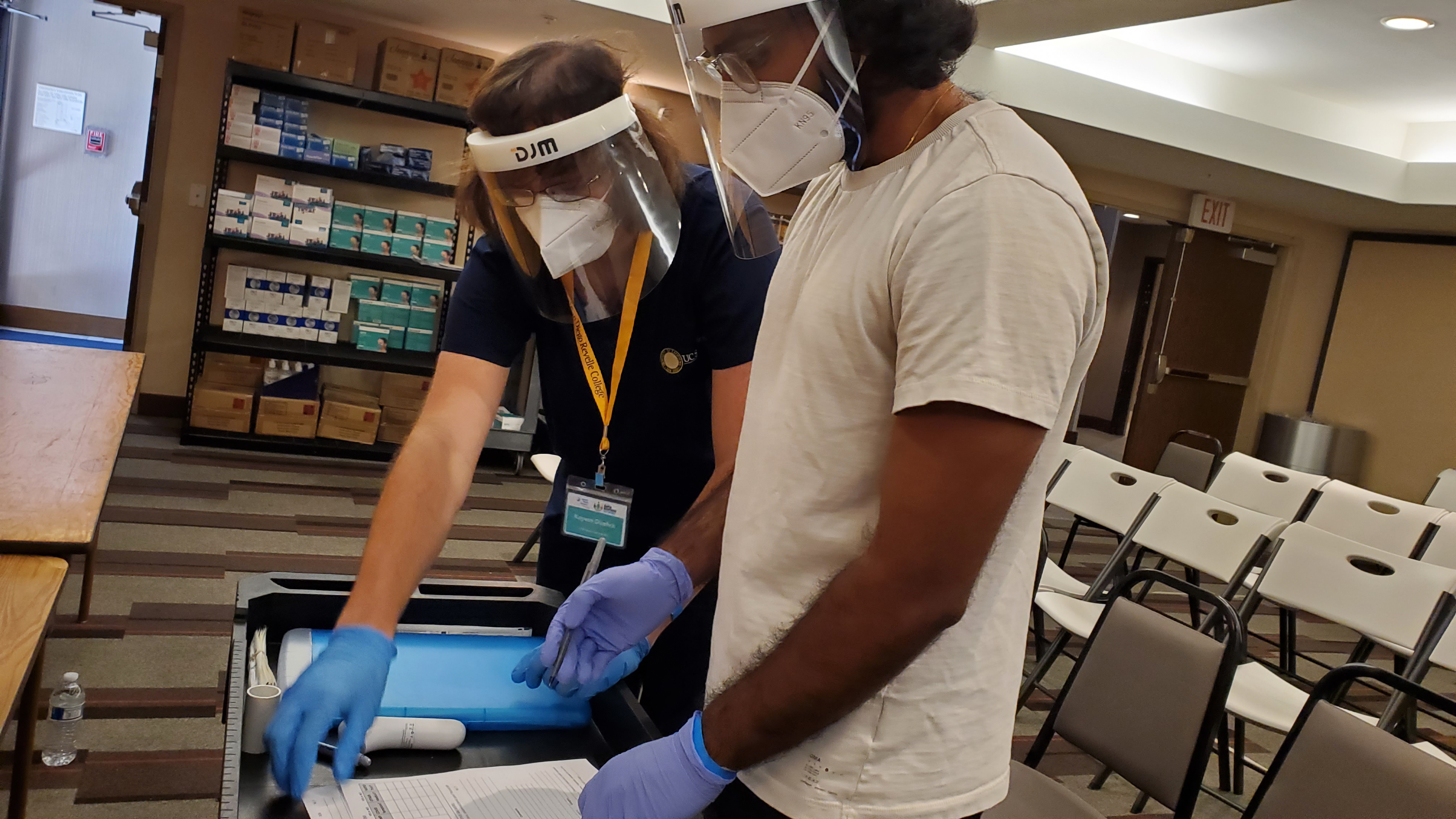 The Migrant Shelter Clinic Volunteer Program provides UCSD Global Health students with an opportunity to gain experience medically screening the underserved population of asylum seekers temporarily being housed by Jewish Family Service of San Diego and Catholic Charities Diocese of San Diego.
This is a pre-approved field experience opportunity for Global Health Majors and Minors!
Elligibility Requirements:
In order to be accepted into the Migrant Shelter Clinic Volunteer Program, you must be able to commit to at least one shift a week for at least five weeks and provide:

If you are interested, please check back for our Fall 2022 call for applications!
Feel free to contact gh-shelterclinic@ucsd.edu for questions, or schedule coordination.