Global Health Program Events
Thank you to everyone that made Spring 2021 Quarterly Conversations in Global Health such a success! For the recording, click to view the webinar below.
Spring Quarterly Conversations in Global Health - GHP Grads: Where Are They Now?
Wednesday, May 12th

 ---
Thank you to everyone that attended our Winter 2021 Event! We will be posting our event recap soon. If you missed the live event, be sure to check out our webinar recording below. 
​
 For upcoming events, please view our Global Health Related Events Calendar:
The Global Health Program invites you to join us for the following events:

The UC San Diego Global Health Program, Students for Global Health and the Global Forum are proud to bring you the Quarterly Conversations series, an opportunity for the Global Health community to come together to discuss relevant issues in the field from an interdisciplinary perspective and increase community interaction at UC San Diego. For more information about past and upcoming Quarterly Conversations in Global Health, see the Global Health Blog.
---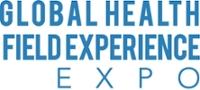 Event to highlight the many opportunities to get involved to fulfill the Global Health Field Experience Requirement. Meet with student organizations, community organizations, study abroad partners and more! For more information, see the Field Experience Expo page.
---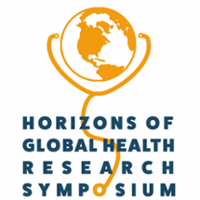 UC San Diego's Annual Horizons of Global Health Research Conference is a unique opportunity for students in all academic fields to present their research about the diversity of global health work around the world. Faculty and students from across campus are invited to participate and contribute to building the UC San Diego global health community. The conference features undergraduate research and a keynote speaker. This event celebrates the end of the academic year and the success of our graduates. For more information about the event, see the Horizons Research Symposium page.
Upcoming Events:
Stay Connected:
On Campus Events 

Global Health Program Fall Mixer |

 

TBD
American Mock World Health Organization (AMWHO) GBM #1 | October 14th, 2020, Virtual (Zoom)
Quarterly Conversations in Global Health |  October 15th, 2020, Virtual (Zoom)
Students for Global Health Fall GBM #1 | Monday, October 19th, 2020 (Zoom), 5:30-6:30pm, Virtual (Zoom)
Virtual Office Hours with the GH Reps | Tuesday, October 27th, 2020, 4-6pm PST Virtual (Zoom)
Study Abroad Expo

 

|

 October 26-30th, Virtual (Zoom)

UC San Diego World Aids Day | December 2020, Various Times & Locations

 

Application Deadlines
On Campus Events 
Latinx/Chicanx in Global Health | Thursdays from 3-5pm (Winter 2021)
Triton Winter Career Fair |

 

January 13th-January 28th, 2021, Virtual

Latinx/Chicanx in Global Health Mentorship Info Session | January 14th, 4pm, Virtual (Zoom)
Students for Global Health GBM #1 | January 19th, 6pm, via Zoom
American Mock World Health Organization GBM |

 

Weeks 2, 4, 6, 8 at 7pm
Quarterly Conversations in Global Health |

 

February 24th, 3-5pm, Virtual (Zoom)
Students for Global Health GBM #3 | February 23rd, 6-8pm, Virtual (Zoom)
Off Campus Events
Application Deadlines
On Campus Events 
AMWHO GBM #1 | April 7th, 7-8p, VIrtual (Zoom)
UCDC for Global Health Majors | April 13th, 3-4p, Virtual (Zoom)
GHP Trivia Night | Postponed
SP21 Office Hours #1 with the GHP Reps | April 14th, 9-10a, Virtual (Zoom)
SP 21 Office Hours #2 with the GHP Reps | TBA
Triton Spring Career Fair |

 

April 15th, All Day, Virtual
EGHI Decolonizing Global Health Series: "Disrupting and Rebuilding Global Healthcare Systems" |

 

April 20th, 10:30a, Virtual 
S4GH GBM #1 |

 

April 20th, 6:30p, Virtual (Zoom)
Spring '21 QCGH: GHP Graduates - Where are they now?  |

 

May 12th, 3-5p, Virtual (Zoom)
Off Campus Events
Application Deadlines