UNDERGRADUATE PROGRAM
The Global Health Program offers a Bachelor of Arts (BA), a Bachelor of Science (BS), and a Minor in Global Health. Our program is designed to provide students with an in-depth understanding of factors related to illness, health, and healing from a global comparative and interdisciplinary perspective.
GRADUATE PROGRAM
The Global Health Program offers a one-year Master of Arts (MA) graduate degree that focuses on global health policy, health equity, social epidemiology, global health research and medical anthropology.
What is Global Health?
Global Health is an area of study, research, and practice that places a priority on improving health and achieving equity in health for all people worldwide. It emphasizes transnational health issues, determinants, and solutions; involves many disciplines within and beyond the health sciences and promotes interdisciplinary collaboration; and is a synthesis of population-based prevention with individual-level clinical care.  
Our program at UC San Diego is the first of its kind within the University of California and one of only a handful in North America where students can gain a comprehensive initiation to the exciting and rapidly growing field of Global Health. We are student-centered and emphasizes a balance between critical thinking and real world experience.
GLOBAL HEALTH PROGRAM
Offering a comprehensive initiation into the exciting and rapidly growing field of Global Health, this interdisciplinary degree aids in the understanding and productively intervening in processes of health, illness, and healing across the globe.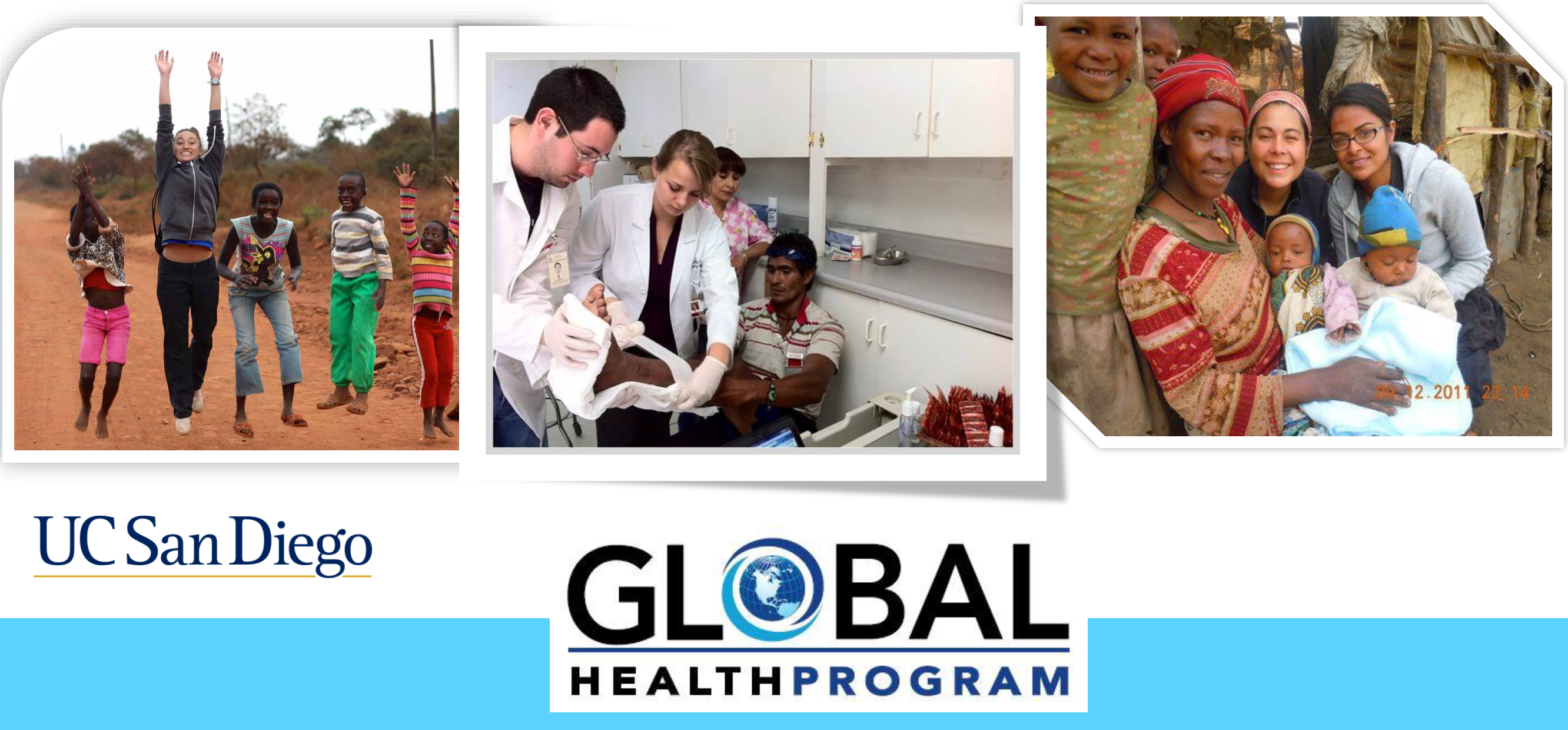 Global Health Field Experience
An important feature of the program is a Global Health Field Experience at a research, service, or clinical site either in the United States or abroad, which for majors culminates in a capstone seminar and senior thesis.
QUICK LINKS
CONNECT WITH US