Application Deadlines
Fellowships, Grants and other Global Health Opportunities
December
Clinton Global Initiative -
Attention Students:
Apply now to join 1,000 young leaders from around the world at 
CGI U
 2015 at the University of Miami, March 6-8, 2015. With a network of peers, cross-sector leaders sharing their insights, and more than $750,000 in funding to support innovative solutions, there is no better place to turn your Ideas Into Action. 
The final application deadline is December 1. Share this graphic with students you know and encourage them to apply at: 
www.cgiu.org/apply
February
2015 Latino Mental Health Research Training in Mexico - The on-line application will open on November 15, 2014, for the NIH/NIMHD-funded Minority Health and Health Disparities International Research Training program (MHIRT) which we refer to as the Latino Mental Health Research Training Program.  
The last day to submit an application is February 2, 2015. Undergraduate and pre-doctoral level students who are interested in conducting mental health research in Mexico during the summer of 2015, and who meet the criteria, are encouraged to apply.
Recent Posts:

Blum Internship Program
Blum Cross-Border Initiative examine issues of health, illness and wellbeing at community organizations in the San Diego - Tijuana border region in collaboration with students from interdisciplinary practica on campus who have interests in environmental and urban challenges; engineering and technical problem solving; human rights and social justice; and the role of arts and culture in underserved communities. Students receive a stipend to support their participation, which fulfill the Field Experence requirement. Students who enroll in a Blum Center workshop can count this experience as elective credit toward the degree.

HFiT Undergraduate Internship
The Health Frontiers in Tijuana Undergraduate Internship Program (HFiT-UIP) is a quarterly internship that affords developmental experiences in public health and healthcare for the underserved. Students accepted into this program will participate in the HFiT binational student run free clinic project located in Tijuana, Mexico, in conjunction with medical and pharmacy students from the University of California San Diego and Universidad Autonoma de Baja California. 
1st Global Health Bachelor of Art Graduate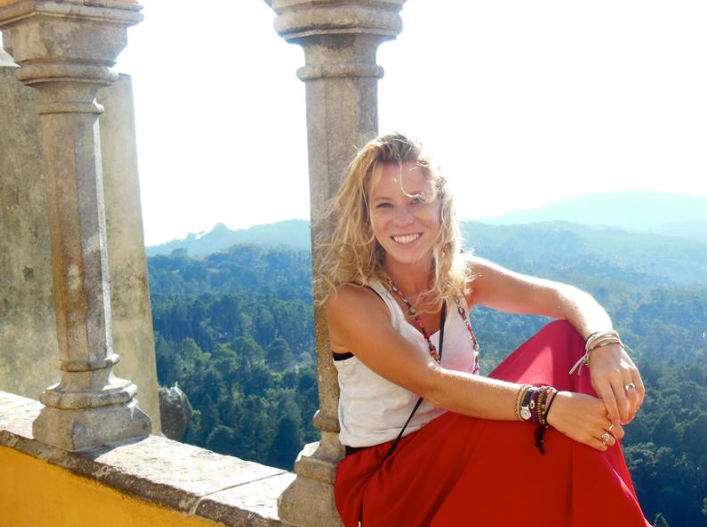 Congratulations to Risa Farrell, the first UCSD graduate to complete the major in Global Health!
Steffanie Strathdee: "called" to HIV prevention
For Steffanie Strathdee, Associate Dean of Global Health Sciences at the University of California San Diego (UCSD) and one of the leaders of a Lancet Series on HIV prevention in sex workers, being drawn into the world of HIV/AIDS was no accident. "When I was an undergraduate in microbiology at the University of Toronto, one of my teachers didn't show up one week. He had died of AIDS", she recalls. "Later I lost my PhD supervisor and my best friend to the disease as well, so for me, coming to work in the HIV/AIDS field was a calling, something I just had to do." Read more...