Annual Horizons of Global Health Conference
Horizons of Global Health is the GHP's annual student capstone conference. Each spring it features a keynote address from a leading researcher in Global Health. Poster presentations highlight the results of student research projects and Global Health Field Experiences, and graduating seniors present their senior thesis to the audience. Faculty and student from across campus are invited to participate and contribute to building the UCSD global health community. The conference celebrates the end of the academic year and the success of graduates.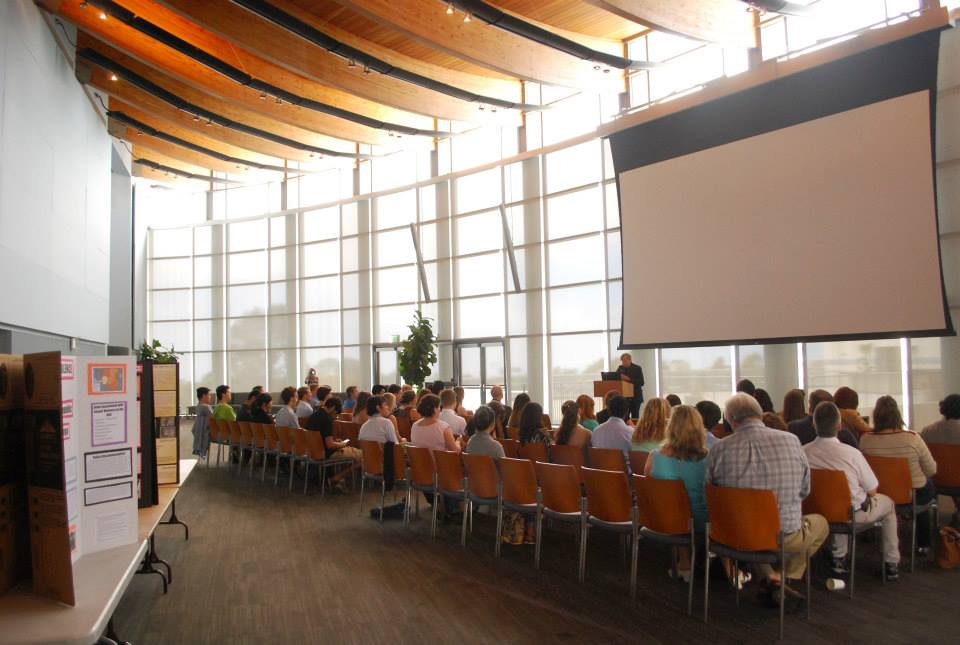 Join us this Spring for our Second Annual Horizons of Global Health Conference- May 29th from 1-4pm.
More details to come.
The first annual Horizons of Global Health Student Research Conference was held at UCSD May 30, 2014. The conference featured two keynote speakers; Steffanie Strathdee (Associate Dean of Global Health Sciences and Chief of the Division of Global Public Health in the Department of Medicine) as well as Janis H. Jenkins (Professor of Anthropology and Psychiatry). Additional presentations featured the Health Frontiers in Tijuana Undergraduate Internship Program (HFiT) and Blum Border Initiative Summer Field Internship, and poster presentations. 

Check back here for more updates for the Horizons of Global Health Conference 2015!